BB&B Episode 96
"Makin' it Rain"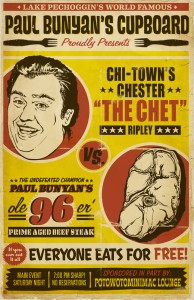 The countdown to the Milestone Episode 100 continues to slowly chug along as the fellas bring you The Old 96′er….minus the grizzle.  Bunkie relives his ass quaking experience at DOA and likens himself to Waka Flocka while blowing his commission checks.  The duo then talks about how reality has set in that they will be sleeping with the same chick for the rest of their lives and how this has changed their perspective on life.
Big Brown talks about his recent attempts at a Vegan lifestyle and how this will affect his experience at Bunkie's Bachelor Party.  Maybe Big Brown will get jacked like Marky Mark in his upcoming film, Pain and Gain….
The episode closes out a bit out of hand when they discuss the horrendous and unfortunate tale of Brian Banks.  For those of you not familiar with the story, basically a California stud HS running back was falsely accused of rape. "Victim" and her mother were awarded a hefty sum of money while a kid was sent to prison. Years later the "Victim" comes clean and admits that she made the story up. Now 1o yrs later, Brian Banks is attempting to make an NFL roster.  We wish him the best in his journey and wish bad things to the cooze and her mother for destroying a life.
Planning a party or milestone event like a wedding?  If so check out Yvening Event Planning and Catering for your one stop shop of personalized service and amazing food.