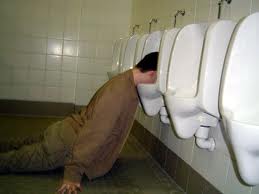 "BLACKOUT ADVENTURES"
You would never guess that these two knuckleheads are in their mid 30′s and about to get married with the way they act.  Who said you have to mature and be responsible once you graduated from college?  The first two segments of this episode are recent blackout stories recited by those who remember.  Burnsie was out running around on solo missions in Baltimore City, looking for Omar and Slim Charles.  Meanwhile Big Brown was stumbling around DC looking for some action which eventually led to him praying to the Porcelain Vishnu.
Segment 3 covers some entertainment news, such as The TomKat divorce, the Kardashians and BB&B's most Shocking Celebrity Marriages. After you listen to this episode please go to itunes and rate the show and include a brief review.
Please keep our friends Yvening Event Planning and Catering in mind if you need some fresh ideas for a party or big event.  Their menu is robust and they truly cater and personalize the event to your liking.